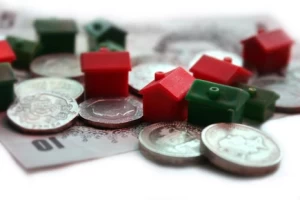 If you're investing in real estate, it is likely because you are trying to invest in your financial future. Hiring a real estate investment attorney can help you navigate the purchase process. Below are 7 reasons why real estate investors should work with an attorney:
A real estate investment attorney can help you with:
1- Drafting, negotiating, and reviewing of purchase contracts.
Most of the time, TREC contracts are used for residential transactions and TAR contracts are used for commercial transactions. These are the standard contracts that realtors use. Real estate lawyers usually work hand in hand with realtors using these contracts to ensure clients understand the legal ramifications of each paragraph and to provide legal advice that realtors are not allowed to provide.
In some cases, real estate investors want a custom contract drafted to use in their real estate sales and purchases. Instead of using a form downloaded from the internet that is not catered to your needs and likely does not include everything that it should, hire a real estate attorney to ensure all your needs and the law's needs are met.
2- Reviewing title commitments and helping resolve any title issues.
A title commitment is a title company's promise to issue a title insurance policy for the property after closing and it contains the terms, conditions, and exclusions that will be in the policy.
Before issuing the commitment, title companies will research public records and exclude coverage on certain matters that affect the title to the property. If you later run into a problem and it was in the exclusions, you cannot turn to the title company for help.
In addition, the title commitment will list any title issues that may keep you from selling or purchasing the property. An example is when the seller only owns half of the property and you need the owner of the other half to sign off for you to get title to the whole property.
For these reasons, it's important for an attorney to examine the title commitment carefully and explain it so you can understand the exceptions and determine whether any are unacceptable. Real estate attorney can also help clear any title issues that may be keeping the transaction from getting to closing.
3- Reviewing the survey and usage restrictions.
Many investors purchase properties with an idea in mind to increase the property value and one of those ideas may be developing the land or changing the land's use to commercial and putting a business on it. What many don't realize is that depending on where the property is located and on deed record filings from the past, a property owner may be limited on what can be put on the property and what the property can be used for. For example, there may be a deed restriction that does not allow mobile or manufactured homes to go on the property or there may be an easement that does not allow any building to be erected where you planned to build. A real estate attorney can help review the survey, zoning, and restrictions on the property and discuss your present and future plans to ensure you can use the property for its intention.
4- Reviewing and drafting lender documentation.
Some borrowers do not look at nor review lender documents until the day of closing and some never take the time to read the documentation. As the borrower, you have the right to see these documents before closing and can ask your lender to provide them. This gives you ample time to review (or hire an attorney to review) the documents to ensure the terms and legal liabilities are what you expected.
Some real estate investors want to seller finance properties as a part of their investment strategy. A real estate attorney can help by drafting the necessary documents to ensure Texas laws are followed and the transaction is completed appropriately.
5- Explaining contract law and negotiating when hiring a contractor.
Contract law is complex and usually written to the benefit of the drafter. If your general contractor or subcontractor asks you to sign a Texas Association of Builders or custom construction contract, you should have it reviewed and explained by an attorney. A contract is always negotiable and having an attorney on your side that knows the law only helps with negotiations.
A real estate attorney can also draft a construction contract that you can use with all your contractors that may help keep you protected as much as possible.
6- Business formation and entity selection and entity holding strategies for liability protection.
When purchasing a property that is not your primary home, you should always think of potential liabilities. Owning the property under a liability limiting entity, such as a LLC or Corporation, should be considered in attempt to avoid potentially losing the property if sued individually and protecting yourself individually if the entity is sued. A liability limiting entity provides a layer of protection between the entity and you individually.
7- Insurance policy review.
Insurance policies, like title insurance policies mentioned above, always have certain things they cover and certain things excluded from coverage. Their documents are so dense with information that it is sometimes difficult to decipher what exactly you're protected against. Your insurance agent will be able to explain, but if you want a third party's opinion and advice, a real estate attorney is a good choice.
If you are a real estate investor and need help with any of the above, Hammond Law Firm, PLLC is happy to help.