Dedicated to Protecting Your Business
Owning your own business can come with great rewards, but it also carries risks. Not only do we solve the issue at hand, but our business lawyer can anticipate future problems and advise accordingly. Monique Molina Hammond will learn about your specific business goals and ensure your business structure and operating documentation protects you.
With the support of a business law attorney, a company can feel more secure in that they can successfully resolve any legal concern and focus on what matters most — the continued growth of the company and furthering its success.

Business Formation
We evaluate your business goals, ownership, financing structure, liability risks, and other factors to help you determine the appropriate entity for your business. Our business attorney will assess the advantages and disadvantages of limited liability companies (LLC), limited liability partnerships (LLP), C corporations, S corporations, sole proprietors, partnerships and limited partnerships (LP).

BUSINESS CONTRACTS
Having comprehensive contracts and making sure that other parties involved in the contract uphold their obligations are crucial to a company's success. Therefore, if you need a contract to hold another party accountable, our legal team is prepared to help protect you. We can help with contract review, contract drafting, contract disputes, and breach of contract.

BUSINESS OPERATIONS
Hammond Law Firm can help you navigate the ongoing process of growing, maintaining, and protecting a business. Our attorney can draft and review any employment contracts, including non-compete and non-disclosure agreements, and draft Employee Handbooks and other operational documentation that provides structure and continuity in your business.

BUSINESS LITIGATION
We understand that you want to resolve disputes quickly and painlessly. When business disputes require litigation, legal issues are often complicated and significant assets may be at stake due to the pending lawsuit. Trust Hammond Law Firm to handle your disputes so you can get back to doing what you do best — running your business.
A BUSINESS ATTORNEY IN TYLER, TX YOU CAN DEPEND ON
A structured business is a successful business
As an entrepreneur, Mrs. Hammond knows firsthand the pressures of starting and growing a business. She understands that entrepreneurs are hard-working and driven individuals. If your business is struggling to manage its legal issues or is simply in need of a qualified business attorney to advise on the growth plan or structure, the business law attorney, Monique Molina Hammond, is prepared to provide you with the assistance you need.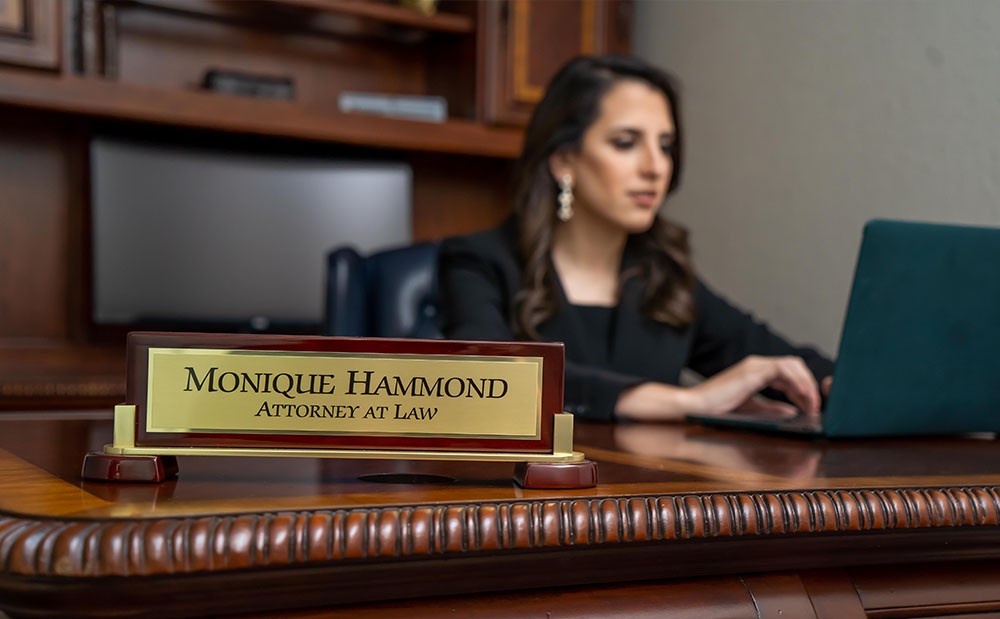 Business Law Services We Offer
Hammond Law Firm, PLLC prepares and reviews legal documents, resolves legal disputes, and provides legal advice in matters including, but not limited to
Forming a Business

Including a Sole Proprietorship, Joint Venture, General Partnership, Limited Partnership, Non-Profit Corporation, For-Profit Corporation, Limited Liability Company, Professional Corporation, Professional Association, and a Professional Limited Liability Company

Drafting of Company Agreement, Partnership Agreement, or Bylaws
Drafting and Reviewing Contracts
Sale and Purchase of a Business
Sale and purchase of Business Assets
Reorganization of a Business
Termination of a Business
Creative Financing for a Business
Employment Agreements
Employee Handbooks
Non-Compete Agreements and Trade Secret Protection
Nondisclosure Agreements
Other Business Contracts
Breach of Contract
Partner and Shareholder Disputes
Deceptive Trade Practice Act
Tortious Interference of Contract
Fraud and Misrepresentation
Breach of Fiduciary Duty
With Hammond Law Firm, you can start a new business properly or confidently run your current business knowing you are backed by a business attorney whose personal attention is focused on your business needs. You deserve exceptional legal experience and a strong familiarity with business law.
Contact us for business law help today.
Business Owners Like You Choose Hammond Law Firm


★★★★★
"Hammond Law Firm helped me with a contract review. I commend their incredible detail. Very timely and professional - will definitely be going back to them for future contracts. Best experience with a law firm."
Marlee Martinez
★★★★★
"Great attorney and exceptional service! Will be going there for more help if needed."
Kulwinder Singh
★★★★★
"Fast/accurate/courteous/professional service, would recommend and will do business again."
Irfan Ehsan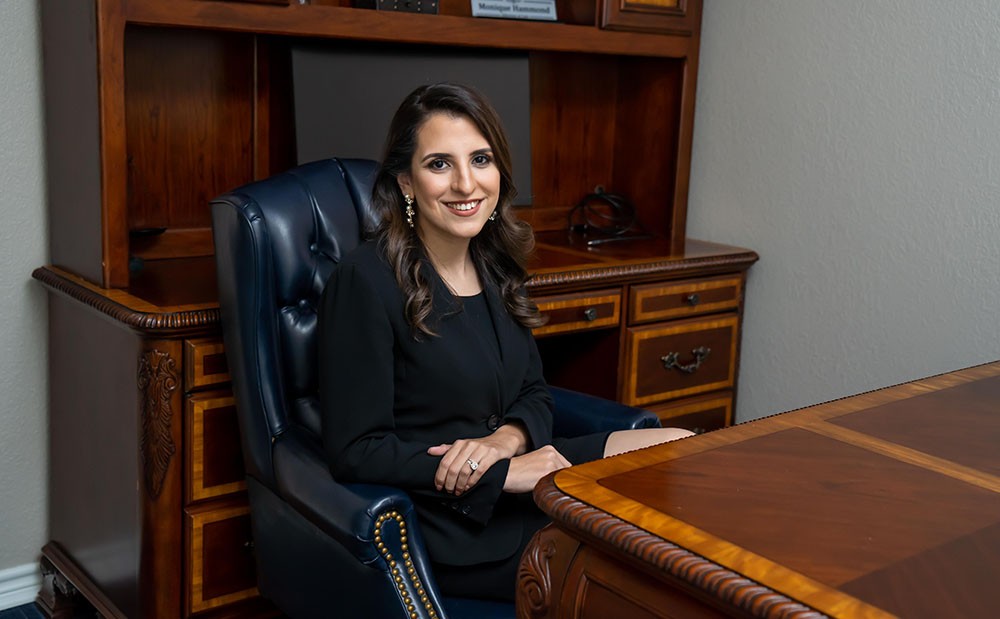 Hammond Law Firm, PLLC.
The Business Lawyer in Tyler, TX
Ease the stress that goes along with owning a business with the help of Monique Molina Hammond. We are the legal team to call for all of your business law needs.